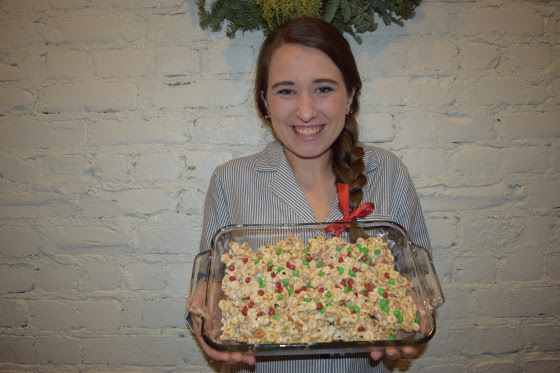 Well I don't necessarily have the means to buy you all Christmas gifts (but trust me if I could get each and every one of you some J.Crew camp socks…just take my word that I would.) But this recipe I am about to share with you is the best gift I could give ya. Cheerio Treats have been in my family for a few years now and get devoured by the pan within a few hours of being made without fail every single time. They have been a crowd pleaser when it was my turn for Student Board snacks back in high school and are solely by themselves my favorite food group. I am hyping these up a ton, but basically they are just rice krispie treats…with cheerios…literally that's it. I honestly don't remember the exact story as to why my mom decided to make them with multigrain Cheerios one night but we have never gone back since. So if you're lookin' to whip up a batch this holiday season (and trust me, you should) here's all you need to do:
No bake!!!! Best served after cooling for around 30 mins.
Full time to prepare: 10-15 mins.
Ingredients: 3 tablespoons butter, 1 bag of mini marshmallows, 5 cups of multigrain cheerios, (optional) any toppings you want to add (I'm a large fan of mini m&m's or festive sprinkles…)
Place 3 tablespoons of butter in a bowl and microwave until melted, usually around 30-45 seconds.
Add in marshmallows and microwave for 1 min. Stir until all butter is mixed in with the marshmallows and it is more of a sticky frosting consistency. 
Pour in your 5 cups of Cheerios and stir until they are completely coated. Pour into any sized pan you desire. (the smaller the pan, the thicker the treats will be…aka I am a big supporter of smaller pans and less but thicker treats…what is sharing??) 
Let cool in the pan until they are full able to cut cleanly (and eat a few off the spatula while you're at it…no one is watching..)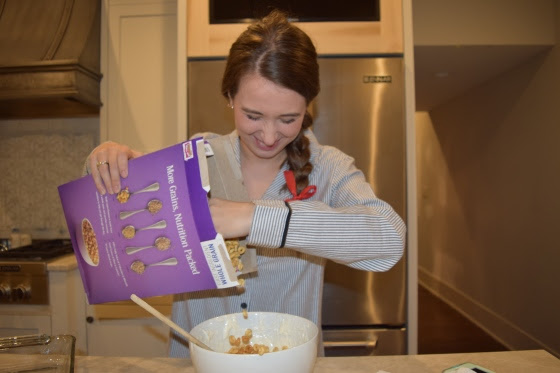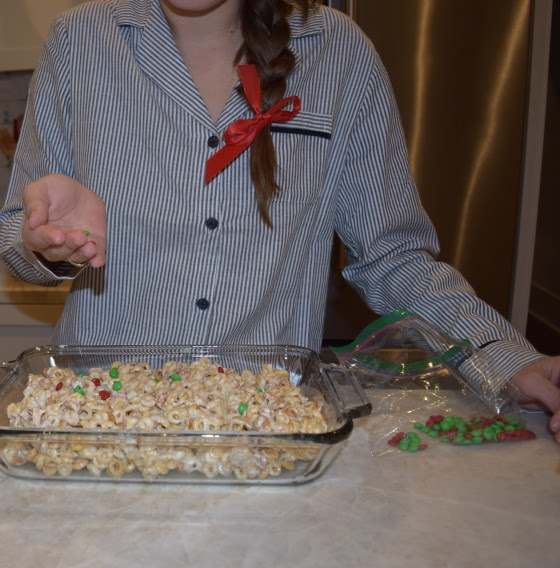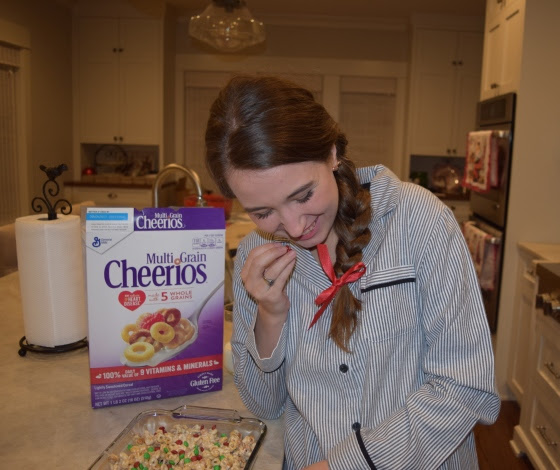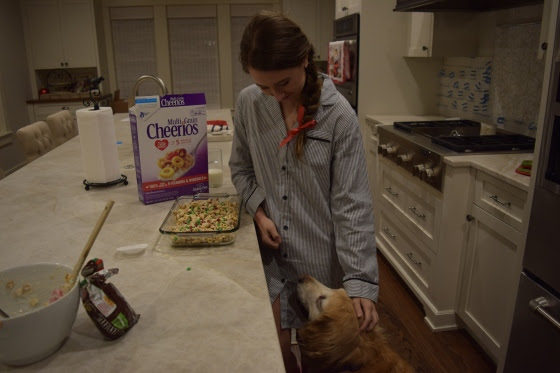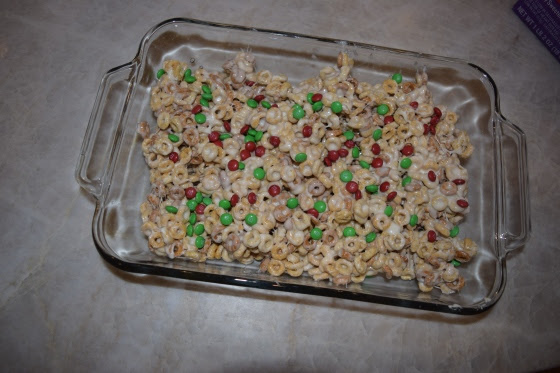 Serve and enjoy with your family and friends! These are seriously the biggest hit with my family just for fun, to bring to school and have the pan be gone in 3 seconds with all my sweet tooth friends, or to make at sleepovers at 11 pm (guilty.) Let me know if you end up making them and how they turn out!!!! I hope your holidays are being spent relaxing and eating plenty of treats with your loved ones!
Until next time!!!!
xoxo, "yeah I may have eaten half the pan by myself while taking pictures" Ally